BACK

TO HOME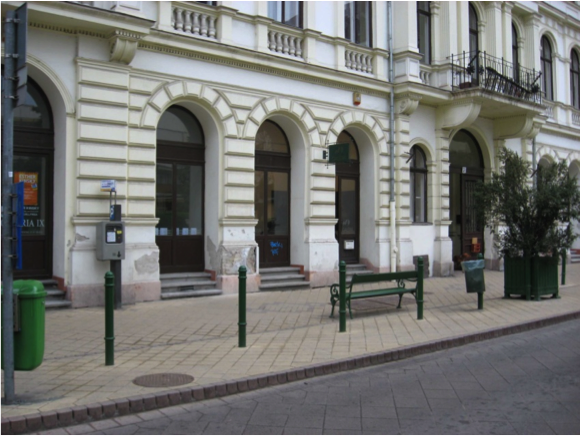 September 13
pARTytent is here:
ART9 GALERIA
Ráday utca 47
1092 Budapest
HUNGARY
SEE

BUDAPEST IMPRESSIONS
View in separate window
www.art9.hu
Hungarian artists are:
Balázs I. Barna
Domián Gyula
Hatházi László
Kiss Zoltán
Pittmann Zsofia
Dutch artists are:
B C EPKER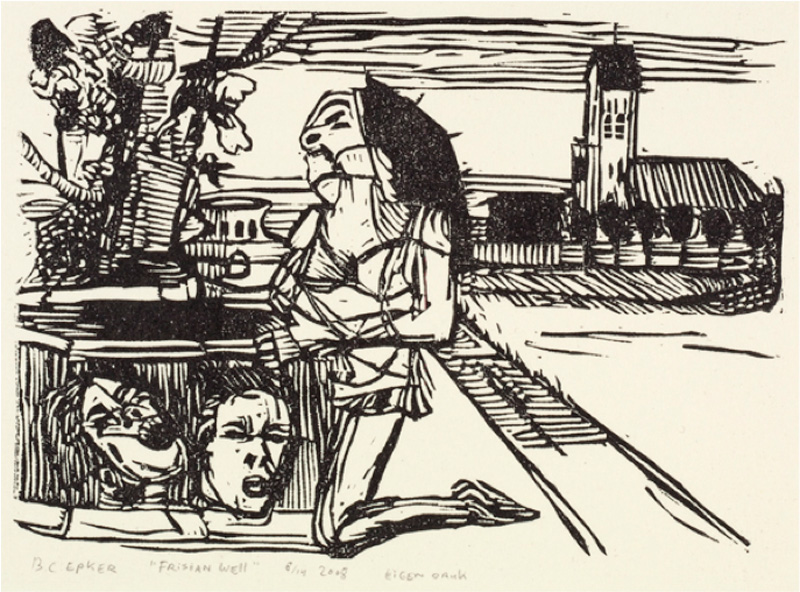 For B.C. Epker (1968) fascinations are important. They seduce him to reveal unknown stories, which are waiting to be told and visualised.
His work is built up from images, dreams, ambitions, collective memories, references to art history and expressive consequences of philosophical ideas.
They are questioned on their essential features and stripped from superfluity and then forged into new constellations
that continuously generate new meanings and are open to the unknown.
Epker worked for several art-advisory boards and now he works regulary as (visiting) lecturer at art academies and post-academic-master courses.
His work is widely exhibited throughout Europe and the
USA
, and can be found in various collections of museums and institutions.
At the moment Epker lives and works in Leeuwarden (NL).
www.epker.nl
ANKE LAND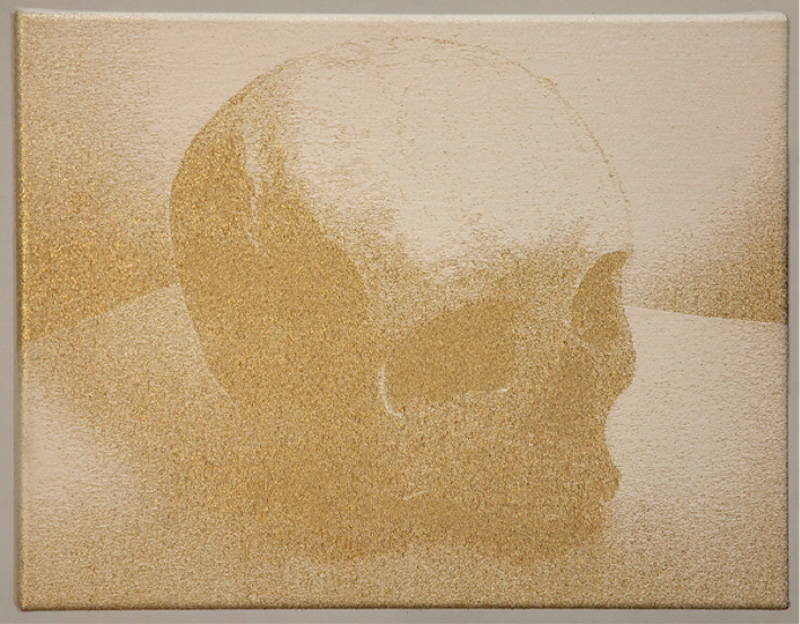 Anke Land makes photographs, drawings and wall hangings. Her way of working is for the greater part a mental process, the results of which she sets down in pictures, that she covers and traces in drawing. The centre of gravity in her work are the wall hangings she makes in the Audax Textiel Museum in Tilburg, Holland.
Often newspaperpictures lie at the basis of her work. She neutralizes the concept of time by depicting daily news as actual history in the old craftmanship of tapestry.
The modern loom is steered by computer, but still according to the system of the Fleming Jacquard, who – in the 18th century – had his looms steered by punched cards.
The result is historicising: nowadays pictures become archetypes of human appearances throughout the ages.
You find the same tension between actuality and history in the skulls, which are simultaneously portrait and mask.
Temporality and eternity united in a blink of the eye. Pictures on the edge of life and death, but part of our lives.
www.ankeland.com
PIER PENNINGS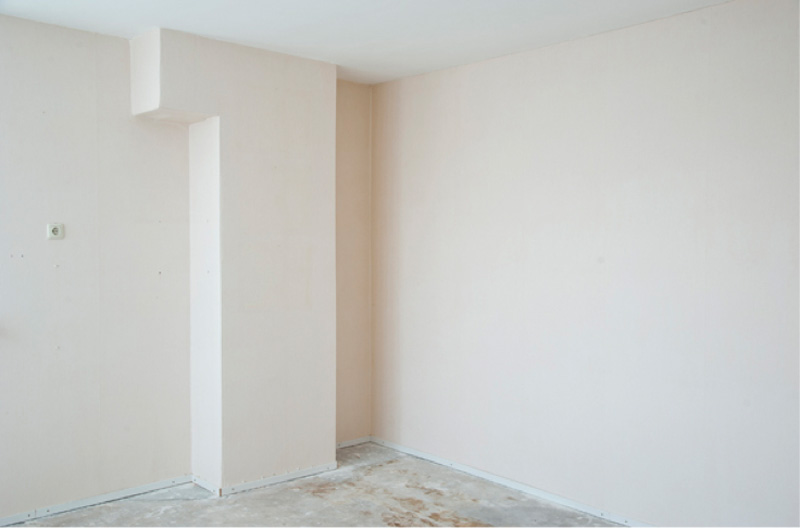 Visual reality in its most concrete form is always present in Pier Penning's work. Everything is tangible and earthy. Balancing between desolation and intimacy, the image acquires an indefinable value. There is a tension between two extremes: the definable and the indeterminable.
Pennings always shows epheremality of nature and the works of man. Be it in his drawings and pictures of soil structures, patterns of branches and empty rooms in deserted buildings, be it in his pictures of adapted and distorted cars and car models.
He is always searching for the emotion of the passing, hidden behind the so called reality of what we consider to be objective and constant.
In his studio he uses very concrete materials, like plastic, steel, stone, plaster and tapes. As a photographer he uses light as the sculptor of secrets.
www.gbk.nl/kunstenaars/pierpennings
ZEGER REYERS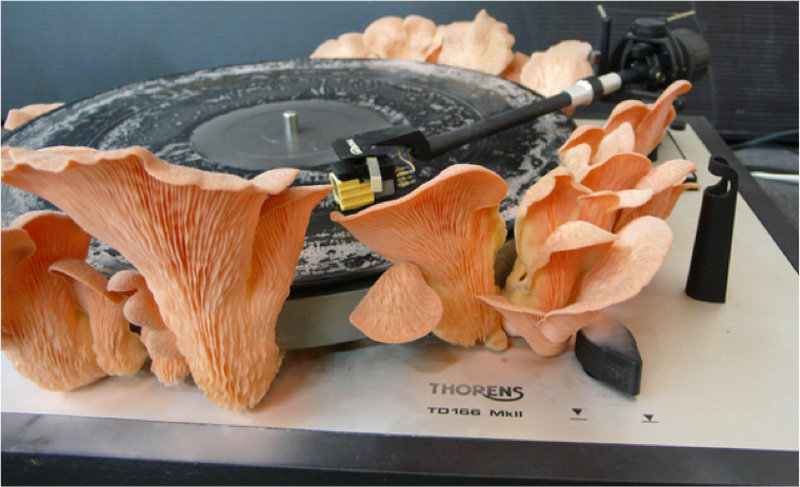 Starting point for the work of Zeger Reyers is visualising typical processes in different kinds of biotopes.
Man developes new biotopes from which he makes himself dependent. So nature fell throughout the nineteenths century in the hands of mankind.
But at the same time man made himself vulnerable by getting more and more dependent of these biotopes, that still got their own nature.
Reyers shows it by using specific biotopes for not ment purposes, by simply changing one parameter, which turns it into a totally different environment.
By example, Reyers made a wooden seat, wich he dropped in a musselbank in the Easter Scheldt. Overgrown with mussels in two years time,
the mussels on the seat were cleaned and steamed in a special made pan. The visitors of the performance ate the mussels.
Another project was to be seen on Art Rotterdam. The picture shows a Thorens turntable, playing a record with a one-groove loop.
The player was very, very slowly stopped by the growing yellow oyster mushrooms.
www.zeger.org
ELIZABETH DE VAAL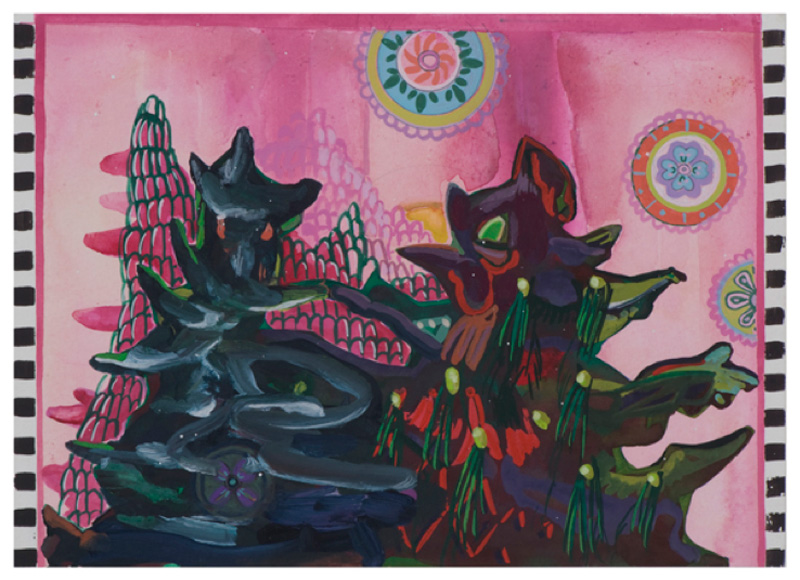 De Vaal sources her work in texts, diagrams and images, often found in unfamiliar environments encountered in her many travels and artist residencies. Her curiosity and fascination with unknown spaces and histories, lead to the creation of enigmatic paintings and in situ multimedia works.
De Vaal has received a number of awards in The Netherlands. She has exhibited extensively in galleries and museums in her home country, notably a retrospective at the Central Museum in Utrecht (1986). Abroad, she has shown solo in Hungary, and has participated in group exhibitions in South Korea, Germany, and Indonesia. Most recently she participated in the Cross Art exhibition in Bonn, Germany, curated by Jean-Christophe Ammann (2005). Since 2004, de Vaal lives and works for part of the year in Hungary, where she taught at the Faculty of Fine Arts at the University of Pécs. In the nearby village of Pécsbagota she initiated an artist-in-residency program in 2007 and opened the Keret Emese Galéria Y in 2009.
www.elizabethdevaal.nl
V&B (ALEX
JACOBS
and
ELLEMIEKE SCHOENMAKER
)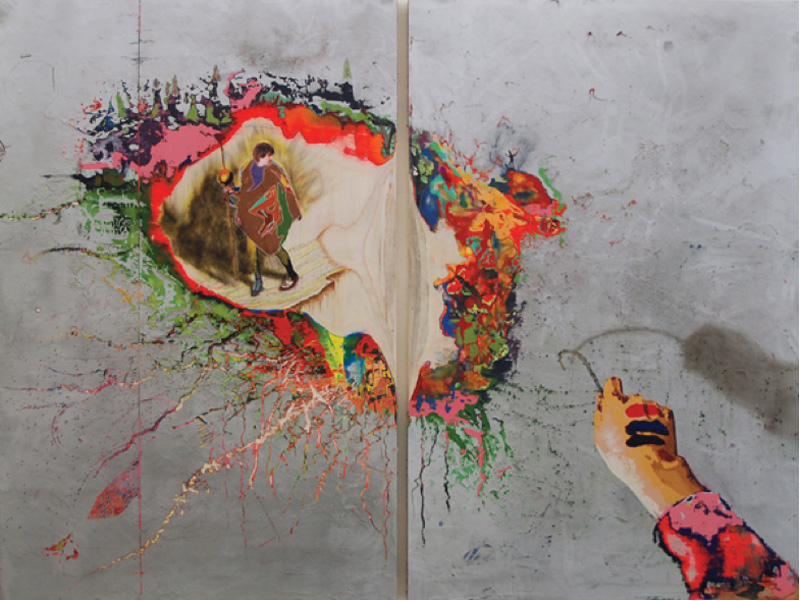 Works in painting, sculpture and installation. They compile their images through staging a situation, photographing it and then either adapting it or supplementing it with computer-generated images from the Internet.
The painting is not a reflection of this, but rather a reconsideration or appropriation of the resulting image.
Recognizable objects flow out amorphously, paint becomes matter, and the aerosol is used to conceal parts or create hip colour accents.
And yet, behind the vivid use of colour, the free allusions to the domain of art and the up tempo battle between form and content, hides a critical vision of the way in which mankind shapes its culture and makes use of it.
www.vandb.info